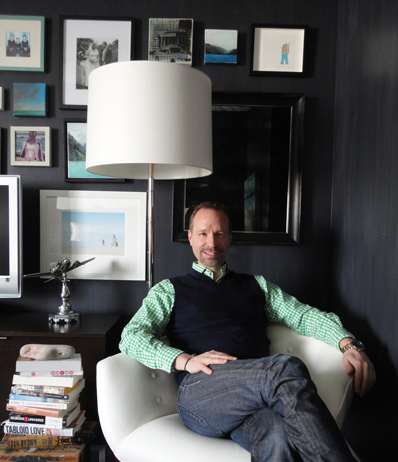 With a keen eye for what's fashionable and stylish, Paul Semkuley uses his skills and education as a fashion stylist in people's homes where he takes a client's existing furniture and accessories and works his magic; changing mundane into fabulous.
His educational background – a BAA in Merchandising Communications from Ryerson University – taught him the subtle nuances of fashion and style. His tenure at the renowned clothier Holt Renfrew helped him refine his talent. He soon established a clientele of high profile socialites, executives and celebrities. His reputation as a personal stylist helped him build relationships with influential people throughout the city and abroad.
Before moving into his true calling as an interior decorator, Paul broadened his skills as the Director of Stillwater Spa. His exceptional work ethic and strong industry networks, have allowed him to work with some of Canada's elite.
In 2006, Paul became General Manager of antique furniture mecca, Horsefeathers Home, where he honed his skills even further by applying his unique vision of great design and aesthetics.
Paul joined Gluckstein Design Planning Inc. where he created and styled diverse spaces for commercial condo projects and for high profile individuals and executives. It seems that any client he partakes with, will meet their goals and expectations in their defined beautiful surroundings.
His gift of seeing beauty in the simplest of settings developed into his approach to design: love your surroundings and feel good about yourself.
Truly, Paul Semkuley is one of Toronto's secret gems!